Aug 26, 2013
August 26, 2013: Common mistakes to avoid in the ER (2 hrs)
Add to Calendar
08/26/2013
08/26/2013
true
America/New_York
ageAwCWSizIGXeivJmVv66952
15
August 26, 2013: Common mistakes to avoid in the ER (2 hrs)
Common mistakes to avoid in the ER!
https://vetgirlontherun.com/webinars/webinar-common-mistakes-to-avoid-in-the-er/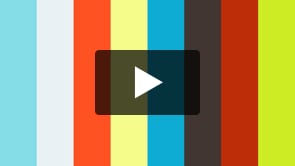 Common mistakes to avoid in the ER
Speaker: Justine A. Lee, DVM, DACVECC, DABT and Dr. Garret Pachtinger, VMD, DACVECC
Total CE credit hours: 2 hours
Program #: 785-37490
Don't see emergency cases every day? Have a dog presenting to you with pale mucous membranes, a weak pulse, a heart rate of 190 bpm, and you're not sure what to do next? Have a dyspneic cat fish-mouth breathing in front of you? This 2-hour webinar will tell you how to avoid 10 common mistakes in your emergency patients, including when to tap that dyspneic cat's chest, when to reach for that "FAST" ultrasound, or the best time to do chest radiographs. Having practiced in the trenches of a busy inner-city emergency room to the ivory tower of academia, we've seen these mistakes made, and have made them ourselves!.
This webinar was delivered Monday, August 26, 2013, 7– 9 pm EST (6 – 8 pm CST; 5 – 7 pm MST). Were you unable to attend that time? If you're a VETgirl ELITE member, know that you have flexibility to view any of our webinars when you have time. All the webinars are recorded and can be viewed after their release date for CE credit. If you're watching the recording later on, don't forget to take the CE quiz with it when you're done to get your CE certificate!
This program 785-37490 is approved by the AAVSB RACE to offer a total of 30.00 CE Credits (30.00 max) being available to any one veterinarian: and/or 30.00 Veterinary Technician CE Credits (30.00 max). This RACE approval is for the subject matter category of: Category One: Scientific, using the delivery method(s) of: Non-Interactive-Distance. This approval is valid in jurisdictions which recognize AAVSB RACE; however, participants are responsible for ascertaining each board's CE requirements.
Join VETgirl
Not yet a VETgirl member? Use the button below to join VETgirl and start learning…on-the-run!
Upgrade your trial account
Already a trial member? Click the button below for an easy account upgrade!
You've asked for it and we listened!
VETgirl
is excited to offer on-demand webinar access!! If you are unable to attend the webinar live, and you are not yet a
VETgirl ELITE member
to access our webinar archives at any time, you can watch the desired webinar when it's convenient for you. On-demand webinars allow you to hear the instructor's lecture, see the presentation, and learn on YOUR time. This offer is for
individual
use only, not to be used for group viewing.IMPORTANT NOTES:
* Purchase ($40/2 hours CE) will provide a 24 hour rental license for non-interactive, passive online continuing education.
* This is not refundable or transferrable. Again, this is for individual use only, and not for group viewing.
* Once you view the webinar, please email webinar@vetgirlontherun.com to verify you have completed the webinar.
* We will then verify your payment and completion of the webinar and send you an email link to take the CE credit quiz.
* RACE standards require an 80% quiz passing rate. Once the quiz is completed and graded you will receive an email with your CE Certificate.
* If 80% is not achieved, you will be notified and allowed to repeat the quiz as needed.
* If you have additional questions about our On-Demand webinars, please check out our FAQ Page HERE.